As we may soon be host to hoards of players from all over the shop. I decided to show you a few examples of the completion's artwork.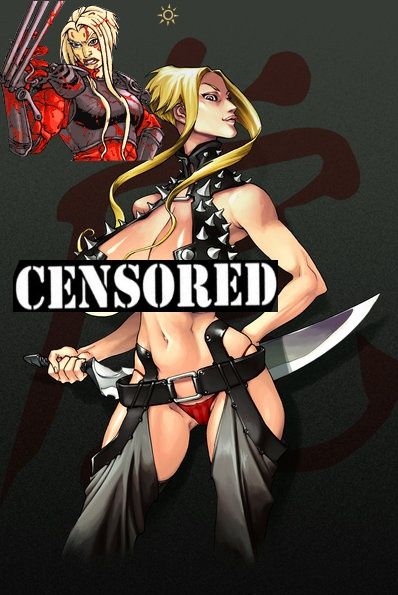 The insert is how one of the rarer cards appears in my collection.
The larger image is how she appears on poster I found on the web. I have of course had to censor it. The character is from a French graphic novel called "Zorn & Dirna", Soleil publishing. (C) MC Production, Bessadi, Morvan, Lerolle and her name is Kerozinn.
My all time fav card Wardom. Drawn by John sein. Who seems to get about a bit and comes from Spain.